Kids in motion. Minds in motion. Spirits in motion. St. Louis is a place of formation for children from preschool through the eighth grade, animated by our active community, and guided by the grace of God.
St. Louis Catholic Church received their first resident pastor, Fr. Cyril Rettger, in 1899. In 1903, Fr. Rettger initiated plans for a parochial school. Twelve lots were purchased with construction beginning in 1905. It was then that the first teachers, the Benedictine Sisters of Pennsylvania arrived. Classes began in the church building while the school was finished. Years passed and in 1985, the preschool was added, and in 1995, a three story addition to the current church and school building began. Additions included upper and lower floor classrooms and Benedict Hall for meetings, luncheons, and Mass overflow. In 1999, 23 acres were purchased on the corner of 96th and Dillon Road. The ELC moved to 841 Grant Ave. the summer of 2014. The playground renovation project was completed summer 2016. Student bathrooms were remodeled during the summer of 2019. Perhaps someday, with God's help, we will begin building a new church and school.
Surely the Presence of the Lord is in this Place. I can feel His mighty power and His grace.
I can hear the brush of angels wings.
I see glory on each face.
Surely the Presence of the Lord is in this Place.
"Surely the Presence of the Lord is in this Place" written by Lanny Wolfe and inspired by Genesis 28:16
Home of the CRUSADERS! BElieve in YOUrself! 
Even more than our 110 years of academic excellence, Saint Louis Catholic School is most proud to have served parents who recognize that education is ultimately about much more than test scores. At our core we are a community of teachers, parents, and administrators, all striving to form our children with the guidance of God. Our class sizes are intentionally kept at a low number so that we can give our students the attention and love they deserve. Our staff works together in Professional Learning Communities so that we can continue to grow, and learn techniques to use with all of our students, helping our students become the best versions of themselves. A small school with a BIG heart!
Forming the whole child-- More than ever, our children need a moral compass and personal virtue to be prepared for a future we cannot always predict. At St. Louis Catholic school we take time for prayer, and foster a culture of service, acceptance, and inclusion. By supporting our parents' efforts, we hope that our children will not be blown by every cultural influence, but instead be anchored by Christ.
Our primary goal is to instill worthwhile attitudes and impart the knowledge and skills necessary for full development of our children. We work with parents to support our in becoming their best.


A proud member of the Catholic Schools Athletic league. We participate in sports, and also have clubs and extracurriculars. Additionally, we have a band and orchestra program connected to Holy Family HS.



We provide a caring place for children after school hours until 6:00 pm. Registration for After Care is required. Snacks are provided and homework help is offered.


Get involved! PTO, School Accountability, Parish Events, School Events and many volunteer experiences are available for parents and grandparents.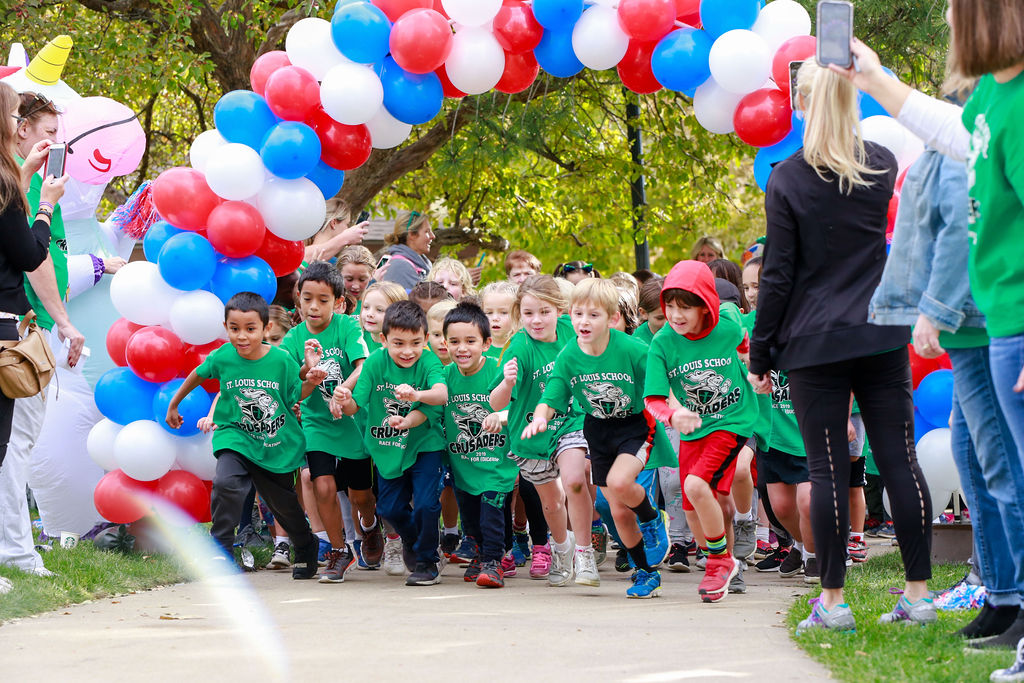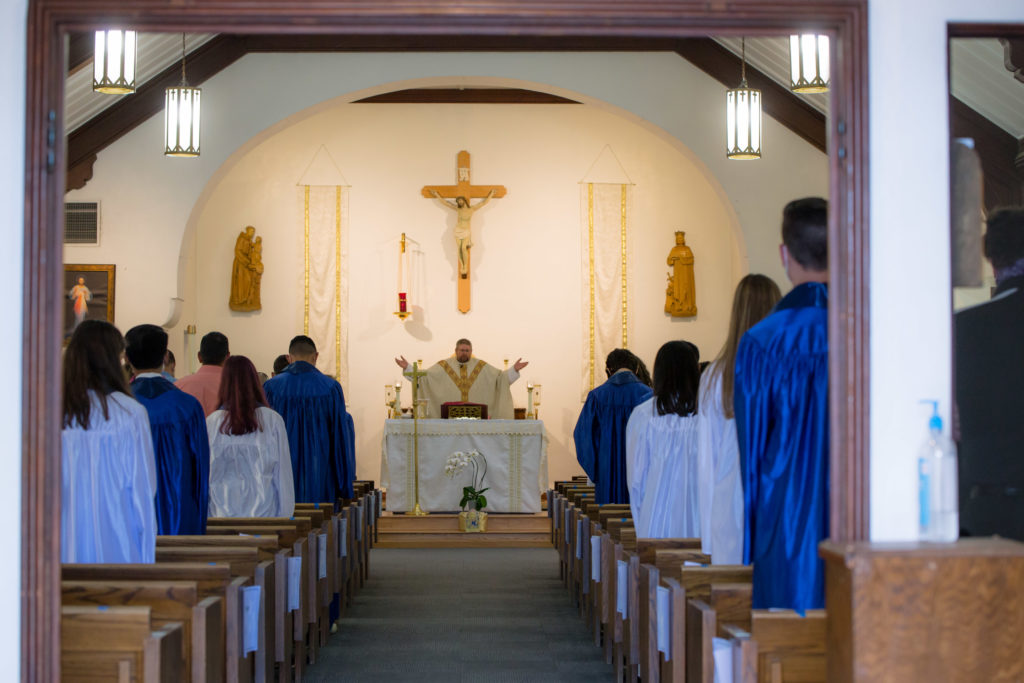 8th Grade Graduation Mass